In cooperation with educational institutions, we design and lead training courses, workshops, project days and events. The overall aim is to provide a space to critically and constructively deal with topics, which transcend regular subject-bound lessons. Participants learn to identify complex connections, they engage in activities that address human and community needs and work on concrete solutions for a specific problem. Our interactive and creative methods focus on self-determination and intrinsic motivation. 

In addition to designing educational projects, we develop cultural projects, such as theater performances, music projects and intercultural meetings. Our offers are customized and according to your needs. For more information, please send us an email with your request and proposed dates to info@deepgermany.org.
We are looking forward to working with you.
DEEP Events aims to bring people together to explore and share ideas and practices that one can take on life's journey. Conflicts and challenges are a part of life and will arise. Though there are no guarantees, a range of skills, capacities and understandings can better equip us along the way.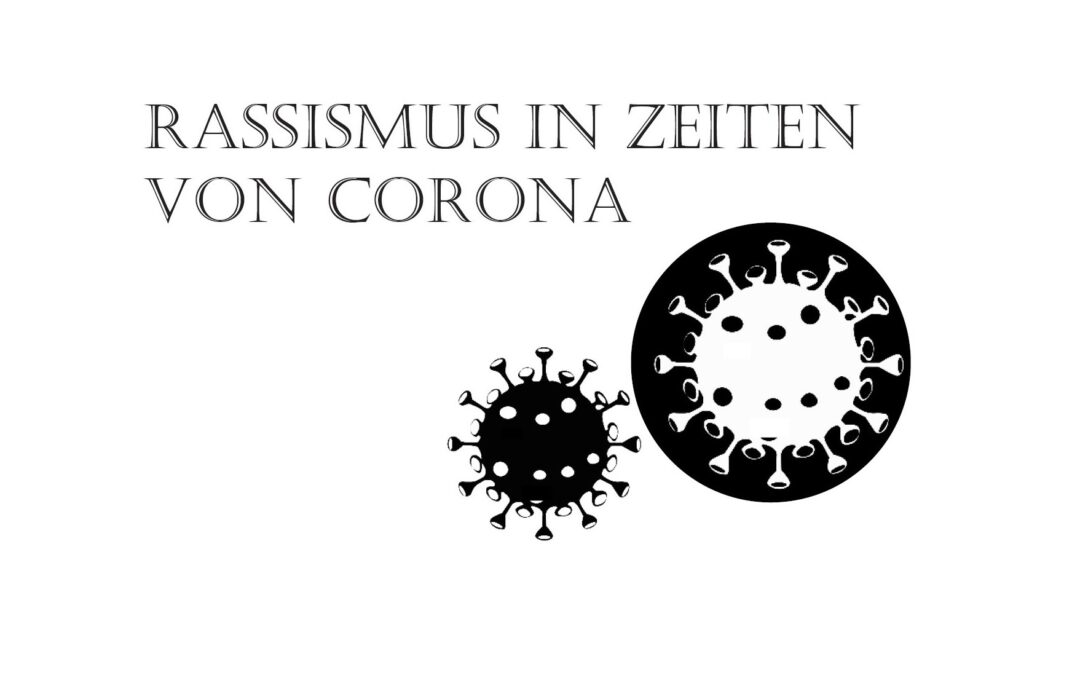 An online event in the context of Bielefeld´s anti-racism weeks 2022 With Alexander Horstmann March 4th from 14:00 - 17:00 CET - online Sign up for free Event Description:During the Corona pandemic, there has been an increase in hate conspiracy theories and fake news on the Internet. In this online event, we will deal with the widespread fake news through which migrants are blamed for the pandemic or even as drivers of the pandemic. We will talk to affected people and interested associations about their actual concerns, which we will take seriously. This includes concerns with vaccines as well as how culture affects the way the pandemic is tackled. We will also look...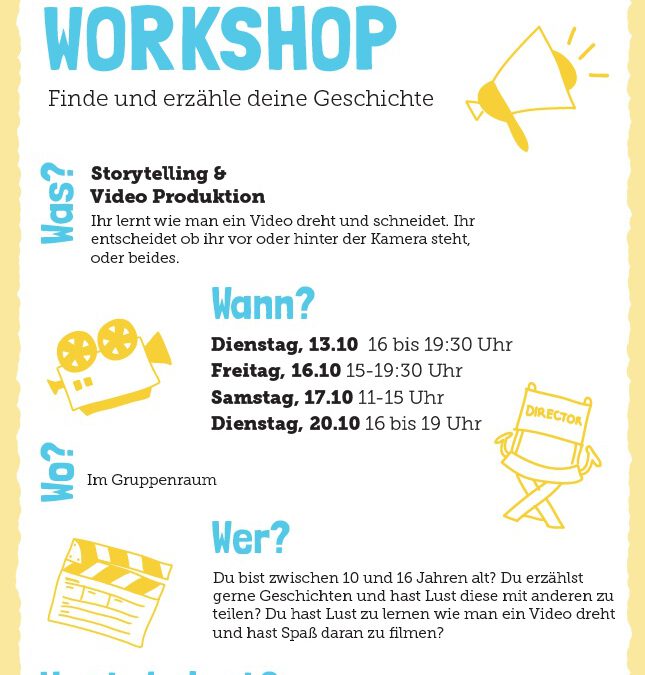 In october 2020, DEEP Germany conducted a Storytelling project with children and youth in a shelter in Cologne. The workshop addressed children and youngsters between 9 and 15 who like storytelling and would like to work with a camera. Through experiential learning we identified resources and talents of the participants. Storytelling and sharing narratives of others in the first person enabled an active and reflected engagement with the lived experiences and problems. By doing so the participants strengthened their empathy and the ability to take someone else's perspective. We created a space for new narratives. We are very grateful for the cooperation with and the realization of the...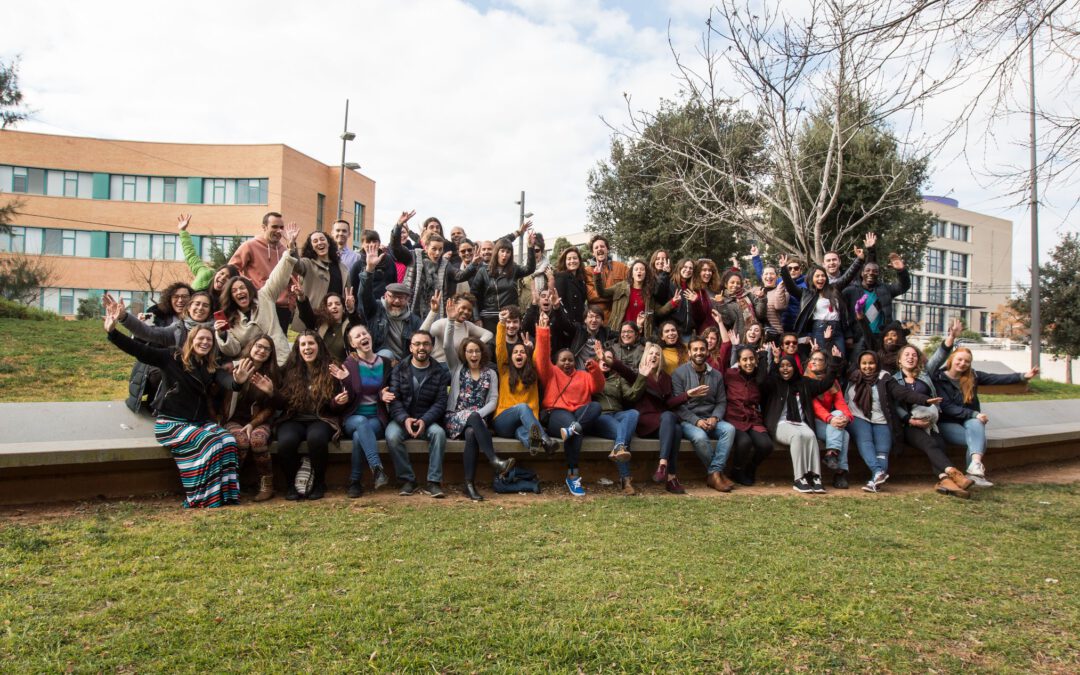 From September 21st to October 8th, 2020 our course 'Introduction to Peace and Development Studies' was running on the invitation of the interdisciplinary MA program in Peace Studies at the 'UNESCO Chair for the Philosophy of Peace', in Castellón, Spain, at University Jaume I. In this course, we reflected on coloniality and its profound effects on exploitative economic and political structures that lay at the roots of poverty and organized violence. Decolonizing strategies are thus of crucial importance, as the dominant ideology of development divides the world into developed and undeveloped parts and thus includes a misguided valuation. In the course, we engaged in ethnographic research...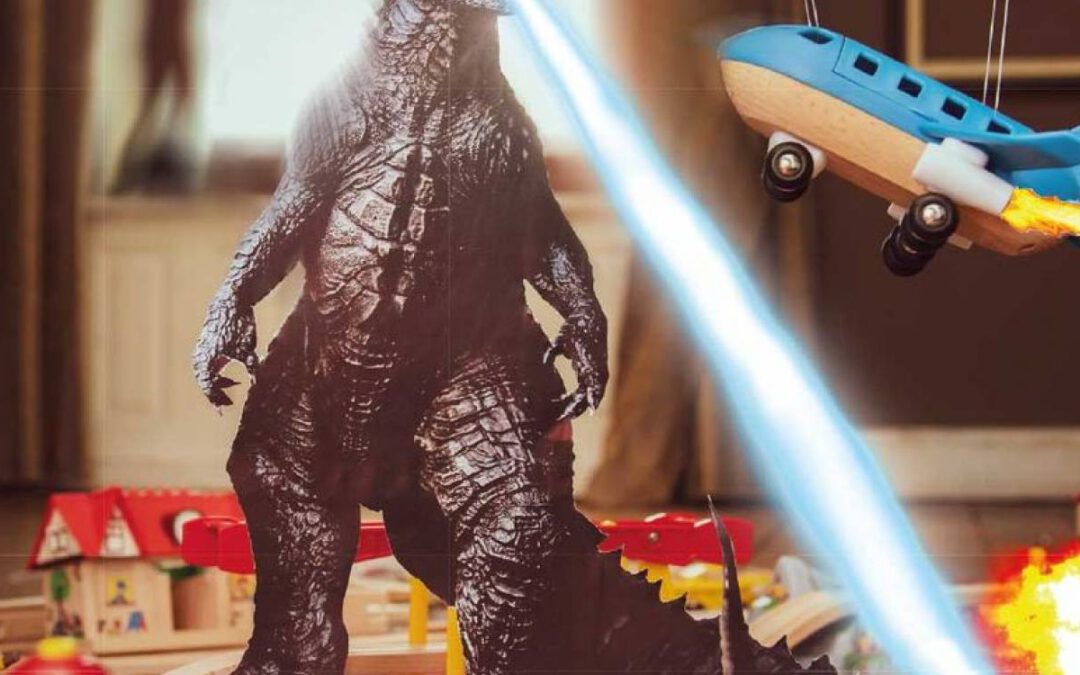 In December 2019 we presented  the German-speaking theater peace 'The Authoritarian Age of Mega Rage'. 26.10.19 / 31.10.19 / 1.11.19 @ Ernst Deutsch Theater Authoritarianism and enmity threaten living together in society. Where does this rage come from? What causes these wishes for hierarchy and demarcation? What values do we want to base our lives on? The theater group 'Sexy Theater Menschen' scrutinizes scientific works from sociology, philosophy and history to find a world in which people want to live together. It is about nothing less than being able to tackle the biggest problem of all together: the complete destruction of our living space. Caused by us.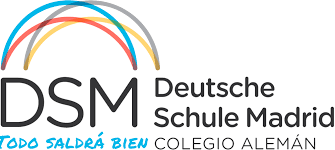 From June 25th to June 26th 2019, DEEP Germany again co-headed with Calatea a 'Gender-based violence prevention' program at the German School Madrid, Spain. The 120 participants, divided into five groups, actively engaged in a learning process with three parts: First, the values of Dialogue, Empathic Engagement and Peacebuilding were introduced, which served as a guidance for their interaction throughout the rest of the workshop. Then the participants learned about the history of violence against women and their resistances through a timeline quiz, and about the relevance of feminism in every-day life through a diverse set of examples. In the final part, the group reflected upon and...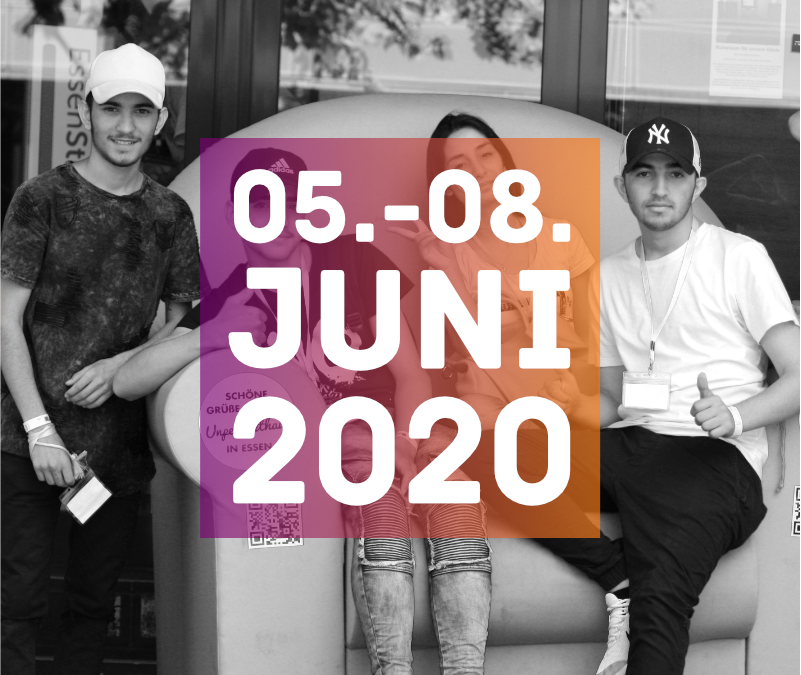 In June 2019, DEEP Germany participated in the Bildungsfestival / 'Education Festival' in Essen. It is Germany's largest youth education conference from young people for young people. The festival addresses education injustice and targets disadvantaged students. As part of a Festival Challenge, we worked collaboratively with students on a variety of socially important topics. We were happy to be part of the festival, which was a great success. More information on: www.bildungsfestival.org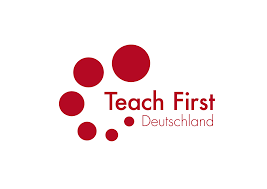 In February 2019 DEEP Germany facilitated a training on "racism in schools" for 25 young teachers in Hamburg, Germany. These changemakers are part of Teach First, a globally acclaimed organisation that promotes equality through education. We as DEEP Germany are very grateful for the phenomenal attendance and incredible energy in the room. In their day-to-day life the TeachFirst fellows face a variety of great challenges as they all work in schools with severe inequality and marginalized children. One of the challenges is to understand how racism affects the pupils since the majority has a family history of migration.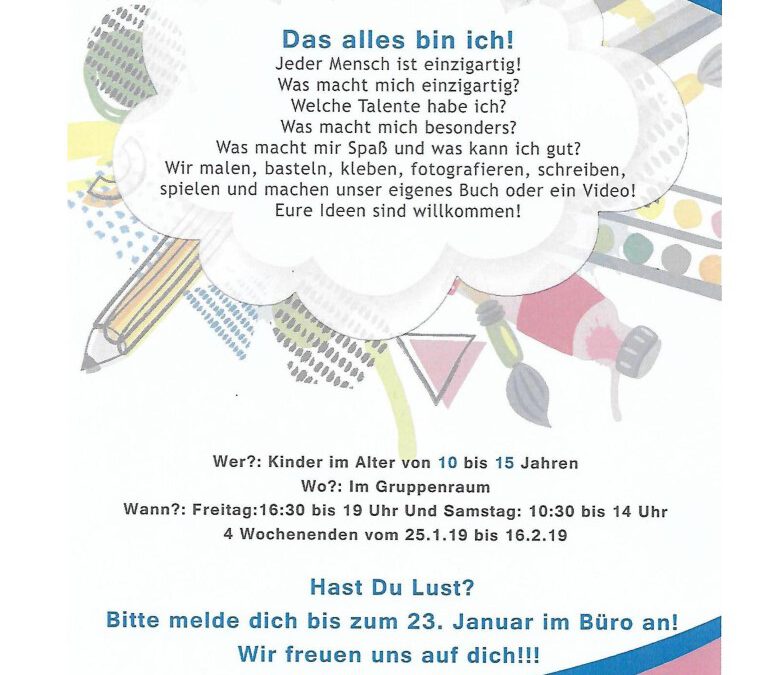 From January 25th until February 16th 2019, DEEP Germany held a project in a shelter in Cologne, Germany, which took place over four weekends. The project titled, 'All of This is Me' worked with children between 10 and 15 years old who live in the shelter. The project encouraged participants to reflect on their various identity features thereby shifting the stigmatising attribute 'refugee' into the background. The aims of this project were to identify their modified living conditions together, to strengthen their self-confidence and to value the plurality of their identities. We are very grateful for the cooperation with and the realization of the project through 'Landesarbeitsgemeinschaft...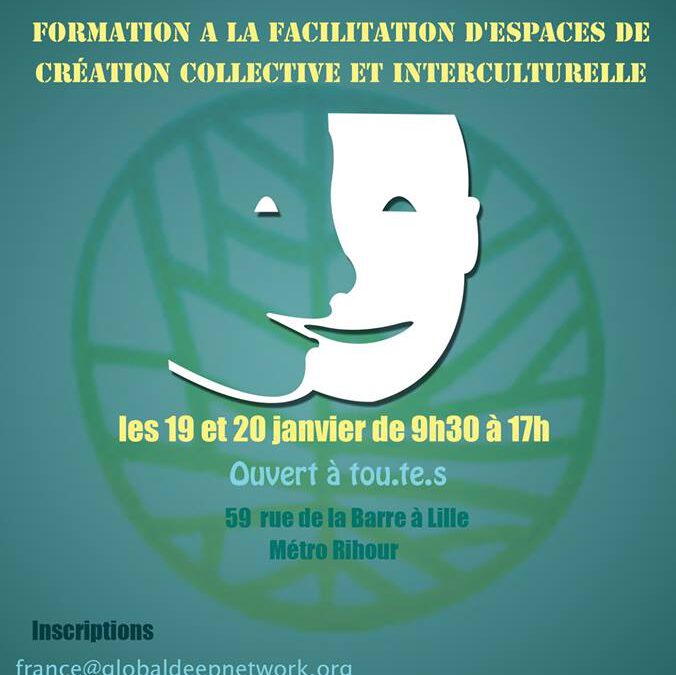 In January 2019 DEEP Germany co-conducted a two day workshop with DEEP France in Lille, called "Formation à la facilitation". The objective was to prepare future facilitators how to better facilitate improvisational theater workshops in high schools and associations. The workshop was a continuation of the previous initiative, "L'Autre, c'est moi !", which was also held in Lille, France in 2017. In addition to facilitation skills, the theory and practice focused on improvisational theater and John Paul Lederach's elicitive approach. -workshop Format-: Part 1: elicitive improvisational theater workshop Part 2: reflection, discussion, theory & facilitating tips Part 3: participants plan...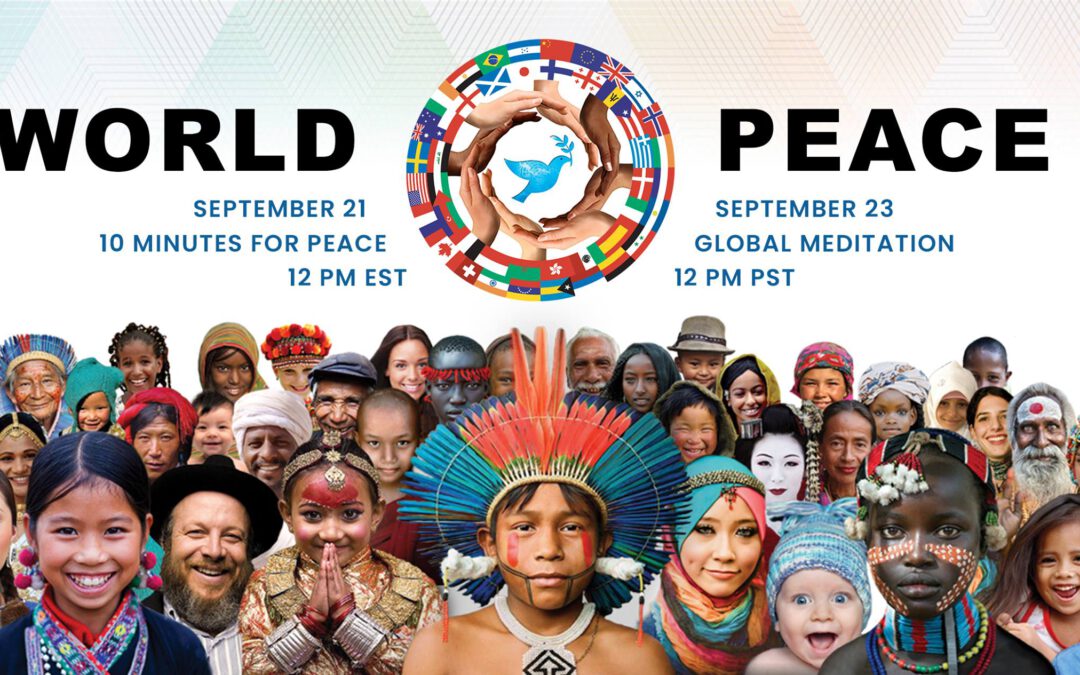 On September 21st 2018, the International Day of Peace, DEEP Germany participated in a global meditation session. The goal was that at the same time millions of like-minded people worldwide pause and are aware of global solidarity; a common movement for positive change and a peaceful world. The call came from our cooperation partner Unify. Anyone with a desire for peace and a sustainable approach to nature was welcome to join from home. In Hamburg, Germany there was also a room reserved in the Buddhist Society Hamburg / Buddhistische Gesellschaft Hamburg e.V. More information here or on this video to the project.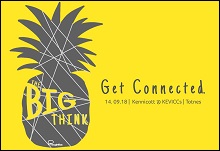 We are really proud to share The BIG Think, a one day connected-learning festival on September 14th 2018 in Totnes, UK. The festival is supporting students from various school in their transition to become independent learners. It is organized by our DEEP member and ThoughtBox founder Rachel Musson. We are happy to participate as a collaborative partner with some small contributions and hope to be part of it personally next year. We wish everyone a wonderful festival!