Deep Talks is a dialogue focused event that explores topics through the lens of Peace and Conflict Studies and with the aim of improving self, society and environment.
Who: Donald J. Robertson
Topic: Anger: Intra- and Interpersonal
When: 18:30 CET – 25 January 2021
Where: Zoom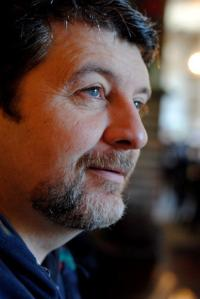 Donald J. Robertson is a Scottish cognitive-behavioral psychotherapist, based in Athens and Toronto, and the author of six books on philosophy and psychology including: Stoicism and the Art of Happiness and How to Think Like a Roman Emperor: The Stoic Philosophy of Marcus Aurelius. He is an expert on applying and practicing Stoicism in a therapeutic setting.
Follow Donald Robertson:
Homepage: https://donaldrobertson.name/
Twitter: https://twitter.com/DonJRobertson
YouTube: https://www.youtube.com/c/DonaldRobertsonStoicism
Facebook: https://donaldrobertson.name/facebook-group-for-stoicism/