In cooperation with educational institutions, we design and lead training courses, workshops, project days and events. The overall aim is to provide a space to critically and constructively deal with topics, which transcend regular subject-bound lessons. Participants learn to identify complex connections, they engage in activities that address human and community needs and work on concrete solutions for a specific problem. Our interactive and creative methods focus on self-determination and intrinsic motivation. 

In addition to designing educational projects, we develop cultural projects, such as theater performances, music projects and intercultural meetings. Our offers are customized and according to your needs. For more information, please send us an email with your request and proposed dates to info@deepgermany.org.
We are looking forward to working with you.
DEEP Events aims to bring people together to explore and share ideas and practices that one can take on life's journey. Conflicts and challenges are a part of life and will arise. Though there are no guarantees, a range of skills, capacities and understandings can better equip us along the way.
No Results Found
The page you requested could not be found. Try refining your search, or use the navigation above to locate the post.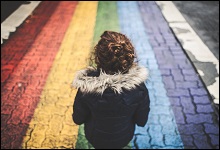 In the summer 2018 we gave a course on Gender theories and Sexual and Gender-based Violence prevention for 10th graders of German School Madrid, Spain. In the course we deal with the following issues: What kind of stories do we tell in our media, sciences and in daily life, which fix certain gender roles? Sexual and Gender-based Violence (SGBV) is direct, structural or cultural, hence it is partially invisible. We talked about history and current facts on SBVG as much as about its resistances. In this context, feminism, 'the radical notion that women are humans' can be seen as a movement that concerns everyone as it searches for social equality at all levels.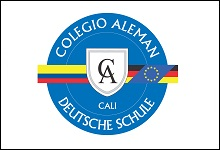 On April 17th 2018 DEEP Germany held a gender-based-violence prevention workshop for the 10th-graders of German School Cali, Colombia. In this project 60 students aged 15 to 16 learned about gender-based violence (GBV) and its resistances, both in history and in present times. The aim was to raise awareness on both, the grossest expressions of GBV such as feminicide and sex trafficking as well as the more hidden cultural aspects of patriarchy and the ways in which it affects society. Participants gained insight into a wide spectrum of gender issues and got to eliminate possible misunderstandings regarding relevant concepts while they developed their own perspective through an interactive...